The Appeal of Group Sex
For starters, 15% of women fantasize about it.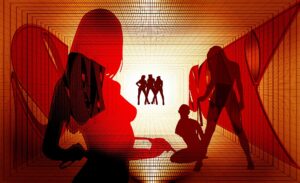 Hooking up with more than one woman at once is not as far-fetched a notion as you might think. In fact, it turns out 15% of women fantasize about group sex (not terrible odds there, gents), and there's a perfectly natural explanation as to why:
It's More Exciting:
Emily Dubberley, an author and journalist specializing in sexual relationships, suggests that group sex is naturally appealing because it is literally extremely stimulating. Orgies and threesomes offer multiple hands and tongues touching you all over, whether they belong to strangers or women you're not usually attracted to/sexually active with. One person could be kissing you while another person is touching your erotic zones (you get the picture). The possibilities are endless!
There's a Lot Less Baggage:
Who says sex needs to be an emotional experience? You're not going to fall in love with—or "make love"—to every woman you're orgy-ing, the idea of emotionless sex can be both liberating and appealing. Sans emotional investment, you're able to truly live in the moment and get lost in sexual pleasure. And that sounds nice.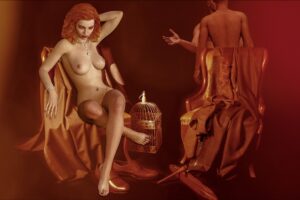 Science Demands It:
"Nature loves diversity and society abhors it. There are many, many ways that people are wired for pleasure. We all have unique erotic fingerprints," says Nan Wise, a sex therapist and neuroscientist who studies the brain during orgasm. Even the best of sex can fall into a routine that your brain expects, regardless of position. "Unpredicted stimuli" fires up our dopamine receptors to give us sexual pleasure. Therefore, it's natural for humans to desire new and different sexual stimulation (from multiple angles).
While sexual fantasies are common and should be explored, they might go a little further than what you're actually comfortable experiencing being that they are thoughts born within your subconscious. Hey, that's why they're called fantasies
Make your Fantasies Real Now