TERMS & CONDITIONS | Rules
Introduction
The VXN website and any associated mobile application (the Website) is owned and operated by Trouvaille Holdings Ltd a company registered in England and Wales with company number 11972503 and registered office at Wolfe Meade, Farnham Road, Bordon, Hampshire, GU35 0NH, United Kingdom trading as VXN (we, us). By using the Website you agree to be bound by these terms of use (the Terms) together with the privacy policy and the cookie policy accessible in the Website (the Privacy Policy and the Cookie Policy respectively). These Terms,  the Privacy Policy and the Cookie Policy affect your legal rights and obligations so please read them carefully. If you do not agree to be bound by these Terms, the Privacy Policy and/or the Cookie Policy, do not use the Website. If you have any questions, you can contact us a play@vxnlifestyle.com.
We reserve the right to update these Terms from time to time at our discretion. We may do so for technical or legal reasons, or because the needs of our business have changed. If we do so, the updated version will be effective as soon as it is accessible. You are responsible for regularly reviewing these Terms so that you are aware of any changes to them. However, if you are a registered subscriber, we shall notify you of any significant change to these Terms, and you shall be entitled to exercise your right to terminate your subscription if you do not agree to the change.
Subscriptions, Fees
Much of the Website is accessible only to subscribers. To subscribe, you must be at least 18 years of age, legally capable of entering into a contract and not be registered as a sex offender and/or have been convicted of any offence, or subject to any court order, relating to assault, violence, sexual misconduct, harassment or dishonesty anywhere in the world. We may nevertheless refuse your application to subscribe to our Website for any reason whatsoever. If we do so, you are banned from ever accessing or trying to access our Website, so you may not try to re-register under your name again or register under a different name.
You can subscribe to the Website through your Facebook or Google Plus account, or you can subscribe directly. If you subscribe at the Website through Facebook or Google Plus, you authorise us to access and use on the Website your Facebook or Google Plus account information, including your public profile. You are responsible for maintaining the confidentiality of the password you choose during the registration process, and you are solely responsible for all activities that occur under your account. Please take precautions to protect your password and contact us at play@vxnlifestyle.com if you believe there has been any unauthorised use of your account.
You may only subscribe to access the Website using your own details, and all information you provide to us on registration must be accurate and complete. If we suspect that you are not who you say you are, we can terminate your subscription immediately, without notice and without refunding any fee paid.
Subscription Levels are as follows:
Basic Subscription: Free
Silver Subscription: £7.99 per month
Gold Subscription: £9.99 per month
The fees for subscriptions are set out on the Website and payable either monthly or maximum 6 months in advance. If you fail to pay any instalment of the fee when it is due, we can terminate your subscription immediately, without notice. We can increase the fee on at least 3 months' written notice to you. You agree that you have no right under applicable consumer legislation to cancel your subscription during any cooling off period and obtain a refund because the subscription content is available to you as soon as you make your first payment.
Use of the Website
When you use the Website you must comply with all applicable English laws and with any applicable international laws, including the local laws in your country of residence. In particular, but without limitation, you agree not to (a) try to gain unauthorised access to the Website or any networks, servers or computer systems connected to the Website; (b) use the Website in any manner that could damage, disable, overburden or impair our servers or networks or interfere with any other user's use and enjoyment of the Website; and/or (c) save to the extent expressly permitted by law and not capable of exclusion by law, copy, reproduce, redistribute, sell, create derivative works from, decompile, reverse engineer, or disassemble all or part of the Website. You may not use the Website for commercial purposes, including selling access to your subscription account or using the Website to provide a competing service.
Your content
There are many opportunities for you to interact and provide content to the Website and to interact with other users (User Content) including on forums, within the Website messaging facility and of course within your profile. You understand and agree that User Content may be viewed by other users on the Website, and that they may be able to see who has posted User Content. You further agree that we can use User Content for any other purposes, and combine User Content with other content for use within the Website and otherwise. We do not have to attribute User Content to the user who first provided that User Content.
The Website enables subscribers to create a profile that is generally visible to other subscribers. We encourage you to do so, and to keep your profile up to date. The content of your profile must relate to you (and if applicable your partner if you have a couple subscription), and not to anyone else. If we suspect that your profile includes information that isn't about you or your partner – or if your partner contacts us wishing to remove information about them – we can terminate your subscription immediately, without notice and without refunding any fee paid.
You can manage who can view your profile and contact you on the Website through your account settings. You must not try to contact any one on the Website who has blocked you.
You may not use any information obtained from the Website to advertise to, solicit, or sell to any other user without his or her prior explicit consent.
User Content must comply with all applicable laws and regulations. In particular, but without limitation, your User Content must not (a) be inaccurate, false or misleading; (b) promote racism, hatred or physical harm of any kind against any group, establishment or individual; (c) harass or encourage harassment of another person; (d) promote illegal activities, criminal conduct or conduct that is abusive, threatening, obscene, defamatory or libellous; (e) contain inappropriate content, including violent content; (f) involve the transmission of junk mail, chain letters, or unsolicited mass mailing or spamming or fishing; (g) infringe any third party rights, including copyright, trade marks or rights of privacy; (h) feature or refer to anyone who is not a subscriber; and/or (i) otherwise be deemed by us in appropriate.
We are not responsible and accept no liability for User Content including any User Content that contains incorrect information or is defamatory about another user. We accept no obligation to screen, edit or monitor any User Content but we reserve the right to remove, screen and/or edit any User Content without notice and at any time. We do not necessarily endorse any opinion or statement contained in any User Content. We are not liable if your User Content is deleted or removed from the Website. You should make your own back up of your User Content.
Meeting other users
You understand that we do not investigate the backgrounds of any users or check the information provided by users. You agree to take all necessary precautions in all interactions with other users, particularly if you decide to communicate outside the Website or meet in person. We shall have no liability to you whatsoever in relation to your interactions with other users of the Website.
Please see our safety guidelines. We also recommend that you follow the UK government guidelines set out here.
Our Content
The copyright in all material contained in the Website including all information, data, text, images, and all source code and other software (Our Content) is owned by us or we have the right to use it . All rights are reserved. You can view, print or download extracts of the Content for your own use but you cannot otherwise copy, edit, vary, reproduce, publish, display, distribute, store, transmit, commercially exploit, disseminate in any form whatsoever or use Our Content without our permission.
The VXN trademark and associated logo is owned by us.
Link to third party content
The Website may contain links to websites or mobile applications operated by third parties. We do not have any influence or control over any such third party websites or mobile applications and we are not responsible for and do not endorse any third party websites or mobile applications or their availability or content.
We accept no responsibility for adverts contained within the Website. If you agree to purchase goods and/or services from any third party who advertises in the Website, you do so at your own risk. The advertiser is responsible for such goods and/or services and if you have any questions or complaints in relation to them, you should contact the advertiser.
Liability and disclaimer – Your attention is particularly drawn to this section
Notwithstanding any other provision of these Terms, you agree that we cannot and do not promise that you will find any other subscriber who wants to interact with you, either online or offline.
If you are a paid subscriber, we agree that we shall provide the Website with reasonable skill and care and the Website shall be of satisfactory quality, fit for purpose and as described. We shall only be liable to for direct losses that you suffer as a result of our breach of these Terms or our negligent act or omission, and then only to the extent that you have not contributed to such negligence.
Otherwise, use of the Website is at your own risk. The Website is provided on an "as is" basis.
Your statutory rights as a consumer are not affected and nothing in these Terms shall be construed as excluding or limiting our liability for death or personal injury caused by its negligence, for fraud or fraudulent misrepresentation or for any other liability which cannot be excluded by English law.
Availability
We will use reasonable endeavours to make the Website available to you at all times. However, there may be occasions when access to the Website may be interrupted, including for scheduled maintenance or upgrades, for emergency repairs, or due to failure of telecommunications links and/or equipment. In addition, you acknowledge that the Internet may be subject to breaches of security and that the submission of content and interactions with other users may not be secure.
We reserve the right to remove any content or features from the Website for any reason, without prior notice and/or to suspend or cease providing any services relating to the Website without notice, and shall have no liability or responsibility to you in any manner whatsoever in such circumstances.
Termination
We may suspend or delete your account at any time and for any reason, including if (a) you have breached any provision of these Terms; (b) we cannot verify or authenticate any information you provide to us; and/or (c) we determine that your conduct could damage our reputation. If we delete your account, you are banned from ever accessing or trying to access our Website, so you may not re-register under your name again or under a different name. You also acknowledge that your User Content may be deleted from the Website.
You can terminate your subscription at any time either by contacting us at play@vxnlifestyle.com or you can terminate it within your account. But, no refund is due if you do terminate your subscription early whether your subscription is annual or monthly.
General
These Terms, the Privacy Policy and the Cookie Policy (as amended from time to time) constitute the entire agreement between you and us concerning your use of the Website. If any provision of these Terms is held by a court of competent jurisdiction to be invalid or unenforceable, then such provision shall be construed, as nearly as possible, to reflect the intentions of the parties and all other provisions shall remain in full force. Our failure to exercise or enforce any right or provision of these Terms shall not constitute a waiver of such right or provision. We may transfer our rights and obligations under these Terms to any third party, but you may not do so without our prior consent.
You consent to receive all communications including notices and other information from us electronically. We may provide all such communications by email, text or by posting them on the Website.
These Terms shall be governed by and construed in accordance with English law and you agree to submit to the exclusive jurisdiction of the English Courts. However, you may also be entitled to use the EU online dispute resolution service at http://ec.europa.eu/consumers/odr/.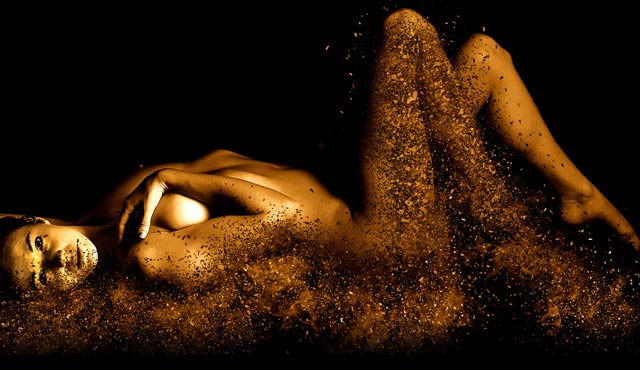 Come, Join In
Join VXN Lifestyle now, it's free! Yes, that's right it's completely FREE to join and interact with other members. Paid members get additional benefits, see more here.
DIscretion & Privacy
You are in control of your profile. You can share as much or as little as you like and YOU decide who can and can not see your profile.
Community moderators
Our trusted moderators are a part of the Vixen and Stag community, understand, love it and are here to help, support and guide you.
Secure & Protected
We take data protection seriously. Your data is safe, we use SSL encryption on our website to keep it that way and we are GDPR compliant.
Cancel Anytime
We will be heartbroken! But of course, you are free to cancel your membership at anytime. You can choose to deactivate or delete completely.