Privacy Policy
1. Introduction
This Privacy Policy details how we, Trouvaille Holdings Ltd, a company registered in England and Wales with company number 11972503 and registered office at Wolfe Meade, Farnham Road, Bordon, Hampshire, GU35 0NH trading as VXN (we, us), collect, use and process personal data. If you have any questions on this Privacy Policy or otherwise relating to how we process your personal data please contact us at play@vxnlifestyle.com.
This Privacy Policy affects your legal rights and obligations so please read it carefully. If you do not agree to be bound by this Privacy Policy, please do not provide any personal data to us.
We may update this Privacy Policy from time to time at our discretion and in particular to reflect any changes in applicable laws. If we do so, and the changes substantially affect your rights or obligations, we shall notify you if we have your email address. Otherwise, you are responsible for regularly reviewing this Privacy Policy so that you are aware of any changes to it.
We are the controller of the personal data provided to us for the purposes of applicable data protection legislation.
2. Whose personal data do we collect?
By personal data we mean identifiable information about you, such as your name, email address, geographical postcode, mobile and landline telephone number and your IP address.
Personal data you provide to us
During the course of our relationship with you, we may need to collect and process data about you. The types of data that we will require will fall broadly into one of the categories below:
| | |
| --- | --- |
| Type of Personal Information | Description |
| Contact | Name, telephone, address, email address and how to contact you |
| Financial | Bank details, credit or debit card information |
| Subscriber | Your user name, and 'special' or 'sensitive' personal information that you choose to provide such as Information about your appearance, health, racial or ethnic origins, opinions, religious or philosophical beliefs, sex life or sexual orientation. If you provide this sort of information to us, you expressly consent to our processing of that information. This information may be within the photographs and videos you upload to the site. |
| Permission | Permissions you have granted us to use your information, primarily for marketing purposes |
| Technical Data | The types of equipment and software, IP addresses, geographical location, operating system and browser type you use to access our online services where available. |
| Analytics | Data that tells us how you have navigated across our websites, selected certain preferences on our website, what number you called us on, how long you called us for and the reason for the call etc. |
We will collect this data by one of the following methods:
When you visit our sites and navigate around the web pages
When subscribe to and pay to access our website
When you create a profile on our website, contribute to forums and message other users
When we communicate with each other whether by email, telephone or any other means
From completed surveys we send you from time to time
From subscribing to our marketing communications
From your interaction with our social media accounts
Certain personal data is mandatory to be provided to us in order that we can fulfil your request, for example to subscriber to our website, and we shall make this clear to you at the point of collection of the personal data.
All personal data that you provide to us must be true, complete and accurate. If you provide us with inaccurate or false data, and we suspect or identify fraud, we will record this and we may also report this to the appropriate authorities.
When you contact us by email or post, we may keep a record of the correspondence and we may also record any telephone call we have with you.
Personal data we automatically collect about you
When you use our platform, we may automatically collect and store information about your device and your activities. This information could include:
technical information about your device such as type of device, web browser or operating system;
your preferences and settings such as time zone and language;
how long you used the app and which services and features you used.
Some of this information is collected using cookies and similar tracking technologies. If you want to find out more about the types of cookies we use, why, and how you can control them, please see our Cookies Policy.
Personal data we receive from others
We may receive personal data about you from other users of our website if you interact with them or otherwise.
If we reasonably believe that any of the personal data you have provided to us is inaccurate, we may receive further personal data from third parties and/or public sources, confirming or otherwise, your identity.
We may also receive personal data about you from our IT security service partners and/or payment service providers from time to time.
If you subscribe to our website through Facebook or Google Plus, we will receive your Facebook or Google Plus account information, including your public profile.
3. Lawful use of your personal data
We will use your personal data only where we have a lawful basis to do so. The lawful purposes that we rely on under this Privacy Policy are:
In order to fulfil a contractual requirement with you
We have a legitimate interest in processing your data, given due regard to your interests, rights and freedoms
You have provided us with consent to process your data
We are required to fulfil a legal obligation
We are required to process your data in order to protect yours or another person's vital interests
Our primary purpose for using your data is to provide you with access to our website subscription content, and we shall do so in accordance with our Terms of Use.
We will also use your contact data to contact you according to the notifications you have requested, whether push notifications or otherwise.
We may from time to time need to use your personal data to comply with any legal obligations, demands or requirements, for example, as part of anti-money laundering processes or to protect a third party's rights, property, or safety.
We may also use your personal data for our legitimate interests including:
to improve our website and services;
in connection with, or during negotiations of, any merger, sale of assets, consolidation or restructuring, financing, or acquisition of all or a portion of our business by or into another company;
to deal with any customer services you require;
for audit purposes; and
to contact you about changes to this Privacy Policy as set out above.
4. Who do we share your data with?
In accordance with our Terms of Use, you understand and agree that any personal data you post on our website, including within your profile, on our forum or in messages, will be viewed by other users. You can manage who can view your profile and contact you on our website through your account settings.
For our legitimate interests, we may share your personal data with our service providers, sub-contractors and agents that we may appoint to perform functions on our behalf and in accordance with our instructions, including IT service providers including our website developer, payment service providers, accountants, auditors and lawyers.
We shall provide our service providers, sub-contractors and agents only with such of your personal data as they need to provide the service for us and if we stop using their services, we shall request that they delete your personal data or make it anonymous within their systems.
5. Where we hold and process your personal data
Some or all of your personal data may be stored or transferred outside of the United Kingdom and/or European Economic Area (the EEA) for any reason, including for example, if our email server is located in a country outside the United Kingdom and/or EEA or if any of our service providers are based outside of the United Kingdom and/or EEA.
Where your personal data is transferred outside the United Kingdom and/or EEA, it will only be transferred to countries that have been identified as providing adequate protection for personal data or to a third party where we have approved transfer mechanisms in place to protect your personal data, such as by entering into the European Commission's Standard Contractual Clauses, or by ensuring the entity is Privacy Shield certified (for transfers to US-based third parties).
6. Security
We shall process your personal data in a manner that ensures appropriate security of the personal data, including protection against unauthorised or unlawful processing and against accidental loss, destruction or damage. In particular, access is restricted to employees who need to know your personal data, and we use appropriate password protection and appropriate strong encryption electronic measures within our electronic data management systems.
However, unfortunately, because of the nature of electronic storage, we cannot promise that your personal data or any other data you provide to us will always remain secure. If there is a security breach, we will do all that we can as soon as we can to stop the breach and minimise the loss of any data.
7. Marketing
You may consent to receive marketing email messages from us about our website and services.
You can choose to no longer receive marketing emails from us by contacting us or clicking unsubscribe from a marketing email. Please note that it may take us a few days to update our records to reflect your request.
If you ask us to remove you from our marketing list, we shall keep a record of your name and email address to ensure that we do not send to you marketing information. If you still have an account with us, we shall continue to email you in relation to your account only.
8. Your rights
You have a number of rights under applicable data protection legislation. Some of these rights are complex, and not all of the details have been included below. Further information can be found here
Right of access: You have the right to obtain from us a copy of the personal data that we hold for you.
Right to rectification: You can require us to correct errors in the personal data that we process for you if it is inaccurate, incomplete or out of date.
Right to portability: You can request that we transfer your personal data to another service provider.
Right to restriction of processing: In certain circumstances, you have the right to require that we restrict the processing of your personal information.
Right to be forgotten: You also have the right at any time to require that we delete the personal data that we hold for you, where it is no longer necessary for us to hold it. However, whilst we respect your right to be forgotten, we may still retain your personal data in accordance with applicable laws.
Right to stop receiving marketing information: You can ask us to stop sending you information about our services, but please note we shall continue to contact you in relation to any matters relating to your account, if you have one.
We reserve the right to charge an administrative fee if your request in relation to your rights is manifestly unfounded or excessive.
If you have any complaints in relation to this Privacy Policy or otherwise in relation to our processing of your personal data, please tell us. We shall review and investigate your complaint and try to get back to you within a reasonable time. You can also contact the Information Commissioner, see www.ico.org.uk (our ICO registration number is ZA560786), or, if you are based outside of the United Kingdom, please contact your local regulatory authority
9. Retention of personal data
Subject to the provisions of this Privacy Policy, we will retain personal data in accordance with applicable laws.
In particular, we shall retain your personal data for as long as you subscribe to our website. However, we may also be required to retain personal data for a particular period of time to comply with legal, auditory or statutory requirements, including requirements of HMRC in respect of financial documents.
10. General
Our platform may contain links to third party websites. We are not responsible for the content of those website, and if you provide any information to that website, then this privacy policy does not apply. You should check the third-party website to find the applicable privacy policy.
If any provision of this Privacy Policy is held by a court of competent jurisdiction to be invalid or unenforceable, then such provision shall be construed, as nearly as possible, to reflect the intentions of the parties and all other provisions shall remain in full force and effect.
This Privacy Policy shall be governed by and construed in accordance with English law and you agree to submit to the exclusive jurisdiction of the English Courts.
COOKIE POLICY
What are cookies?
Cookies are small text files that may be placed on your computer or mobile device when you visit one of our websites or apps. We, and some third-party service providers, use cookies on our websites and apps. Some are persistent cookies (cookies that remain on your hard drive for an extended period of time) and some are session ID cookies (cookies that expire when you close your browser).
We also use other tracking technologies like web beacons (sometimes called "tracking beacons" or "clear gifs") and local storage. These are tiny graphics files that contain a unique identifier that enable us to recognise when someone has visited our websites or apps, or opened an email that we have sent them.
You can find more information about cookies at allaboutcookies and youronlinechoices.com.
How we use cookies.
We use cookies to collect information, including personal data. To find out more about personal data and how we respect your data see our Privacy Policy. This document sets out more about the types of cookies we use, and why.
Cookies help us to operate our websites and services, enhance and customise your experience across our websites and services, perform analytics and deliver advertising and marketing that is relevant to you.
Third party cookies enable third party features or functionality to be provided on or through our websites, apps and services, such as advertising, interactive content and analytics.
What cookies do we use?
In the tables below you can see a description of each cookie that we use, what it does and when its expires.
| | | |
| --- | --- | --- |
| Name | Purpose | Expires |
| Google Analytics | Website visitor tracking | Set by Google |
We also use Google Analytics to monitor how our websites and apps are used. Google Analytics collects information anonymously and generates reports detailing information such as the number of visits to the website or app, where visitors generally came from, how long they stayed on the website or app and which pages they visited. Google Analytics places several persistent cookies on your device's hard drive. These do not collect any personal data. If you do not agree to this you can disable persistent cookies in your browser. This will prevent Google Analytics from logging your visits.
We also use social media buttons and/or plugins on our websites and apps that allow you to connect with your social network in various ways. For these to work the relevant social media sites (Twitter, Facebook and Instagram) will set cookies through our websites and apps which may be used to enhance your profile on their site or contribute to the data they hold for various purposes outlined in their respective privacy policies.
How can you control cookies?
You can accept or reject cookies by amending your web browser controls. But if you choose not to allow the use of cookies, your experience of our websites and apps will be limited and many integral aspects might not work at all.
To change your cookie settings, or if you want to be notified each time a cookie is about to be used, you should amend the settings provided in your web browser to prevent us from storing cookies on your computer hard drive.
Most advertising networks also offer you the option to opt out of targeted advertising. For more info, visit optout.aboutads.info or youronlinechoices.com.
You can manage your cookie settings by following your browser's instructions. Here are some links that might be of assistance:
Google Chrome
Microsoft Internet Explorer
Mozilla Firefox
Safari
Microsoft Edge
If you have any questions on this Cookie Policy you can contact us play@vxnlifestyle.com
SAFETY POLICY
We want you to enjoy using VXN. But, we also want you to remain safe. We cannot control the actions of our other users, so please act responsibly and always put your safety first, whether interacting online or meeting up offline.
Here are a few safety guidelines to bear in mind and follow:
Keep your account secure
Don't tell anyone your password, and if you suspect someone has accessed your account, please tell us and immediately change your password.
Don't share everything
Keep some information to yourself, or at least don't share everything straight away. You can easily be identified if you share too much information about yourself, so be wary about sharing your details such as your home address, your employer or your work address. Don't give details about your family or close friends.
Stick with VXN
There's no rush. Communicate with other users on VXN. You can remain anonymous for as long as you like. Don't rush to share telephone numbers, emails or other social media contacts.
Scammers
Unfortunately, like any online platform, scammers may well target users of VXN. Never send or wire money or share bank or credit/debit card details. Don't share account details for online banking or payment platforms.
Report it
Please help us to keep VXN operating as a safe platform. Report to us any other user who:
Asks you for money or financial information or assistance
Behaves in a manner that is threatening, discriminatory, offensive or inappropriate
You suspect is pretending to be someone else
Is using VXN for commercial purposes by trying to sell you something
Meeting up
You may decide to meet another VXN user. Please only do so if you feel entirely comfortable doing so. There is no need to rush things. Get to know each other online first and do not arrange to meet another person if you have any concerns. Always meet in public; don't get picked up from your house. Tell a friend or family member when and where you are going, who you are meeting and how you are getting there and returning home. Give your family/friend as much information as possible about who you are meeting before you leave. On your date, behave appropriately and know your limits. Do not drink to excess, and do not leave your drink unattended at any time.
Sexual health & consent
Do not feel pressured into anything that you do not want to do. Talk about how you feel and what you are comfortable doing. If you do go ahead and have a sexual relationship, always protect yourself. Use condoms to significantly reduce the risk of STIs. Remember, you can change your mind at any time, and if your partner changes their mind you must respect that.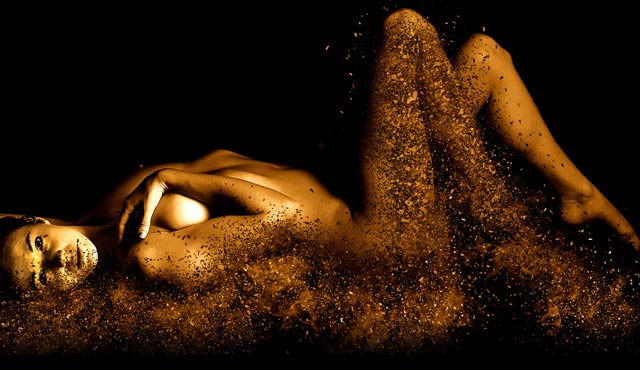 Come, Join In
Join VXN Lifestyle now, it's free! Yes, that's right it's completely FREE to join and interact with other members. Paid members get additional benefits, see more here.
DIscretion & Privacy
You are in control of your profile. You can share as much or as little as you like and YOU decide who can and can not see your profile.
Community moderators
Our trusted moderators are a part of the Vixen and Stag community, understand, love it and are here to help, support and guide you.
Secure & Protected
We take data protection seriously. Your data is safe, we use SSL encryption on our website to keep it that way and we are GDPR compliant.
Cancel Anytime
We will be heartbroken! But of course, you are free to cancel your membership at anytime. You can choose to deactivate or delete completely.