We just had to share the work of our friends at Swingfessions Swinger Comic. Jane and Jay share their lifestyle through their witty, naughty, bang on comic strips. With a growing following and regularly featuring in ASN Lifestyle Magazine, they are one to watch in our opinion.
We're shared a few of our favourites here, but why not follow them @swingfessions on Twitter for their weekly episodes.
Loving your work Jane and Jay!
SWINGING IN THE TIME OF CORONA: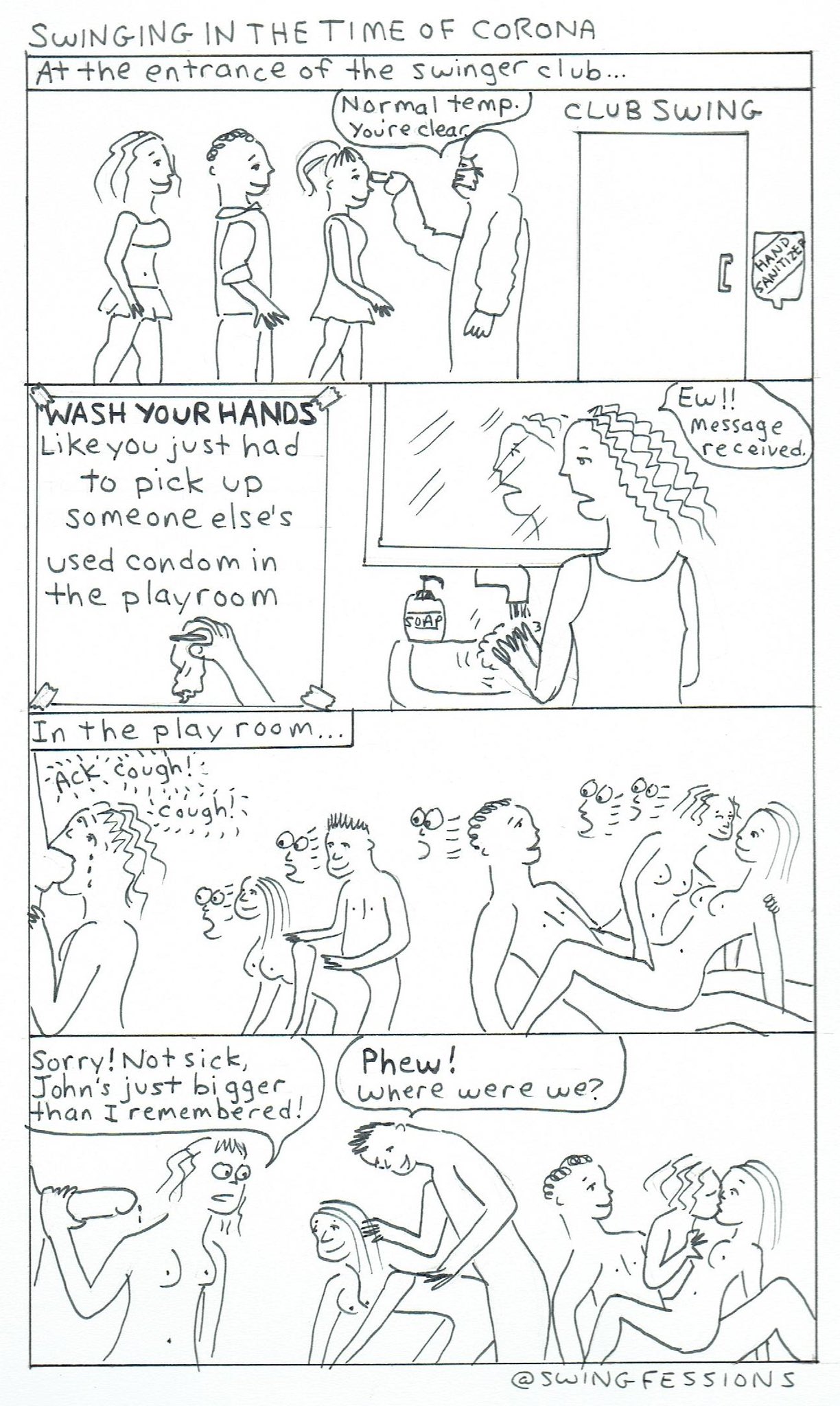 HOTWIFE DATE: JAY'S PERSPECTIVE
Jane is on a hotwife date and texting Jay updates….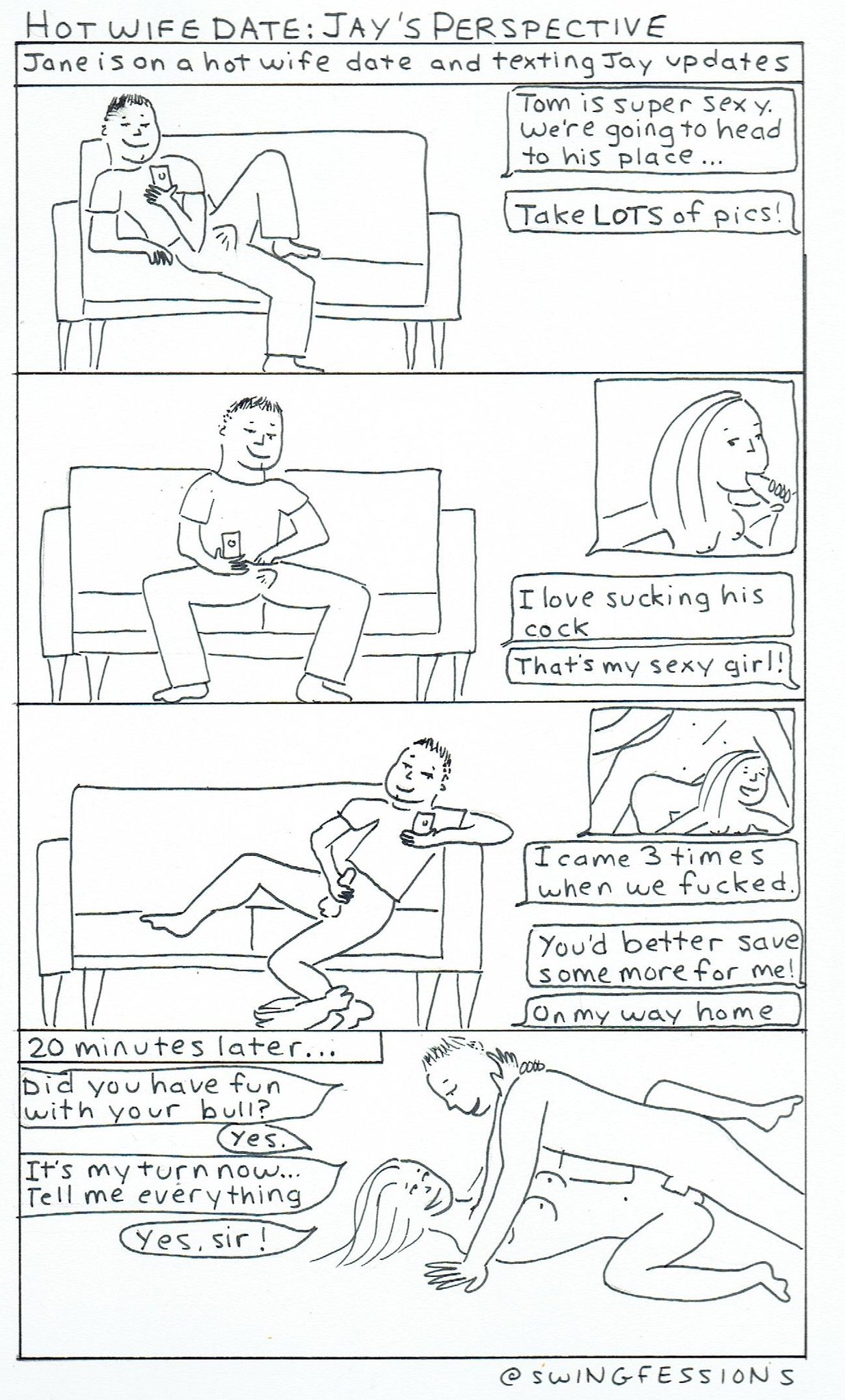 A SWINGING VALENTINE'S DAY
Roses are red….